My Story:- I have been working at a fitness facility for over 5 years that has a focus on the senior population.   I have also taught a range of fitness classes from Senior focused to Advanced.  Working with the older population I got to see the major benefits that movement and socialization can make in their lives and I am excited to bring these programs and services to my OWN community.  I have a Personal Training Certification with a Specialization in Senior Fitness and also a Nutrition Coach Certification.
Our Mission
Our Mission is to provide a welcoming, non-intimidating environment for members to discover their healthiest selves, resulting in their improved health and well-being.
Our Goals
Here at New Momentum, we strive to make you feel welcome and comfortable in our gym.  We offer classes and gym equipment suitable for ALL fitness levels. Whether you are new to exercise or more advanced, there is something for you. Classes focusing on the Senior or new to exercise group will involve strength, cardio and balance elements. We also offer more advanced classes and yoga. Personal Training is available to help you reach your fitness goals or to help you stay mobile and independent.  We offer 24/7 access.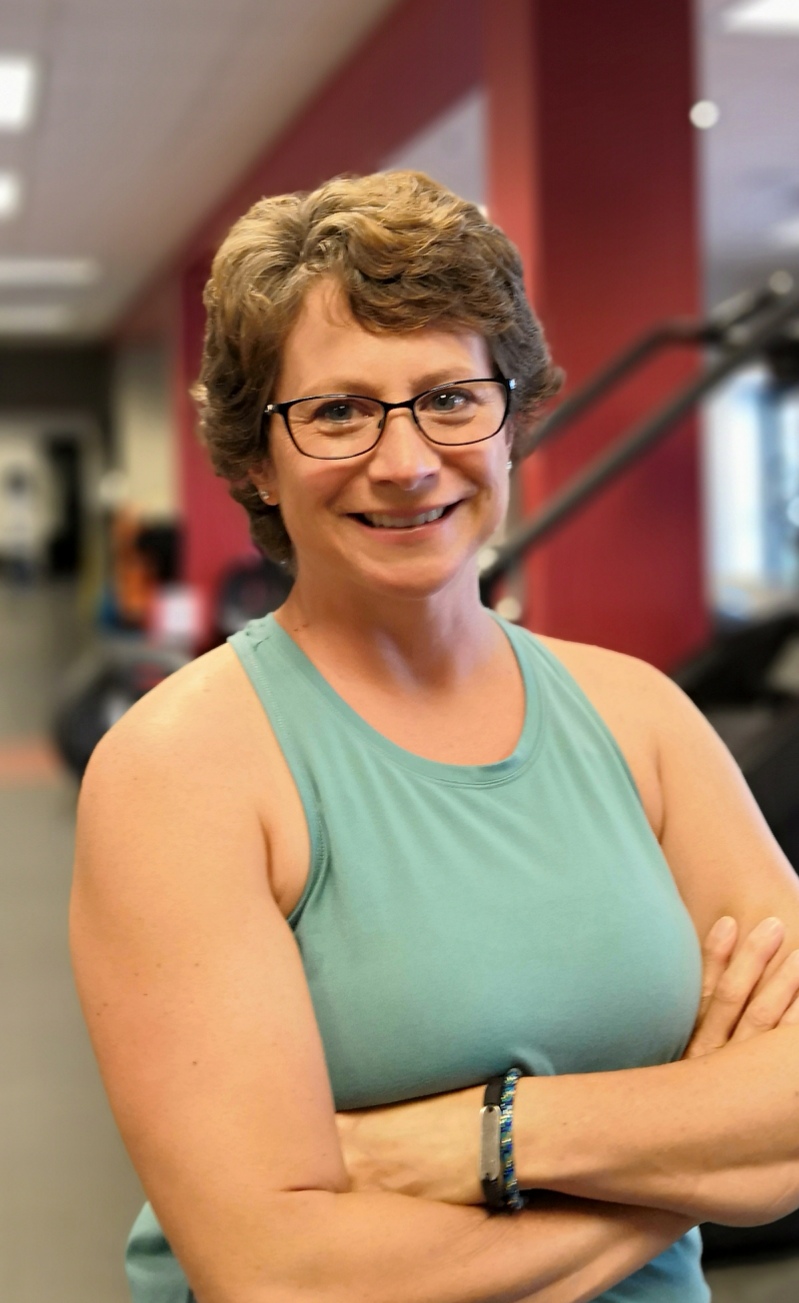 Here at New Momentum, we strive to make a comfortable environment for members of all ages and offer classes for all fitness ranges and ages.